Christopher Bennett, Assistant Professor
Christopher Bennett, Ph.D., FAAR '06, is a writer and teacher of Art History and Assistant Professor at UL Lafayette. His studies principally focus on European, American, and Global art since 1945 including, especially, the artists associated with Italian "Arte Povera" group and postwar Italy; new research and teaching looks into trajectories in American art over the last six- to seven decades including art and the Civil Rights Movement, Minimalism and its legacy and later retentions/transformations, the situation of women in the arts, recent art in China, and critical deployments of new media.
Professor Bennett has taught in the past at the University of Southern California, the University of Delaware, and the University of Georgia and has published writings in October, Artforum, and Art Journal. He has also been involved in curating and writing material for art exhibitions, both more local and international, including co-curating a full-scale exhibition of the work of Alighiero Boetti at the UCLA Fowler Museum in Los Angeles in 2012 and offering essays for exhibitions of Pino Pascali and Marisa Merz in London and Rome respectively. He has received prestigious fellowships from the American Academy in Rome, the Getty Research Institute, and the Lemmermann Foundation. Recently, he presented research at two international conferences at the Center for Italian Modern Art (CIMA) in New York and the American Academy in Rome; he is now seeing a number of articles through to publication and continuing work on a larger book project on Arte Povera.
He holds a MA and Ph.D. in Art History from the University of Michigan and B.A. in Art History/Art from the University of Georgia.
For more information on Christopher Bennett, visit his profile on LinkedIn.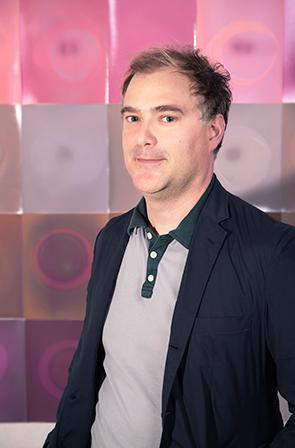 Photo by Stephanie Paine